United Dirt Late Models Coming To Hendry County Speedway
Patty Brandt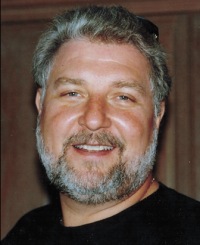 On April. 17, 2007, Hendry County lost one of its favorite sons when Kim Allen lost his valiant battle against colon cancer. Kim was a wonderful father of five, a good husband, and excellent businessman, a friend of many and most of all a good man.

For those who knew Kim he has been dearly missed and for those so didnít, it is definitely a tragic loss for the community.

Many will remember Kim as vice president/branch manager of Clewiston National Bank from 1982-93 and owner of Central Mobile Homes in Clewiston from 1993 till his death. He loved the outdoors, scuba, camping, airboating and the Everglades.

On Oct. 25, the New Hendry County Speedway, located just north of the intersection of Hwy. 80 and US 27, will play host to the United Dirt Late Model Challenge Series, which will hold the first ever Kim Allen Memorial Race.

For more on the Kim Allen Memorial use this link

This race will be held to honor the life of Kim Allen and to raise money for the Hendry County School ESE program, where Kim Allenís widow, Sandy, is currently employed.

Tickets for this event are currently being sold for $10 each at Central Mobile Homes in both LaBelle and Clewiston. Tickets will also be sold at the gate; however the price will then be $20 per person.

Donations for this great cause are also being accepted and, again, a portion of the ticket sales will be donated to the Hendry County School ESE program. To make a donation please contact Ken Kinney at 863-675-8888 or call 863-673-4325 for details.
Have an opinion on this story? Post a message on our Message Board! or Email KARNACto send a letter to the editor!
---