Do you feel Lucky? Well, Do ya....?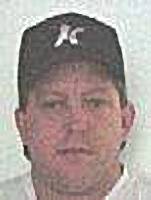 by Donnie Helmly
Have you ever wondered, how much luck comes into play in racing? Sure, luck is something that affects us everyday in everything that we do. I recall NASCAR Winston Cup Champion, Bill Elliott, making the statement after a win at Rockingham that he would rather be lucky than good.

Well, regardless, whether you call it luck or fate, or that nice guys finish last, or what ever the power to be is, it has become a part of racing at every level of competition. All drivers will tell you that, good luck brings good finishes, which creates momentum, Which helps to keep the sponsors happy, which brings smiles on the faces of the crews and families, which fuels the ego of the driver.



Seven time NASCAR Winston Cup Champion, Dale Earnhardt, had won everything there was to win at Daytona International Speedway, except the big one, the Daytona 500. For twenty years it had eluded him. Every year, for one reason or another, the luck had just not gone his way. He had a blown tire on the last lap. He ran out of gas with two laps to go. Another driver put him in the wall.

In the year 1998 all that changed. Prior to the Daytona 500, a little boy, who told him to tape it to his dashboard, gave Dale a coin and it would bring him good luck and that he would win the Daytona 500. Well, you know the rest. Dale won the event. And, to this day the coin is attached to the Dale Earnhardt monument on display at Daytona USA.

Elliott Sadler will admit that he is a bit superstitious. A friend walked by him at Bristol back in March of 98, and handed him a 1971 silver dollar, which he put heads up in his seat.

The good luck charm worked wonders for Sadler, as he drove to his 1st Busch Grand National victory of the season, and backed it up by winning the pole at Texas the next week, and placing second behind Dale Earnhardt Jr. in the Coca Cola 300.

Sadler recalls his dad putting a quarter in the seat of his go-kart for good luck, when he was a child, but, now says he guesses the size of the coin gets bigger, because they are a little bit bigger in racing now. He is so superstitious that he used to wear the same black underwear to every race and he throws a banana peel over his shoulder and hits another car to keep the monkey off his back.

BACE Motor sports put together three championship seasons in a row in Busch competition. Johnny Benson in 1995 and Randy LaJoie in 96 and 97. But, in 1998 Lajoie couldnt seem to get out of his own way. Same team, same good cars, same tracks. Lajoie said, Luck just didnt go our way

Luck is just as apparent on the local level. Most tracks have a draw for position for the heat race, and a re-draw after the heat races to determine the starting spots for the feature events. The luck of the draw can put you at the back of the pack of a 25-car field, where15 of the cars are capable of winning.



In 1996, as a driver I won seven heat races. Of those wins, none of them resulted in a pole position after the re-draw.

In 1997, as a spectator, I drew for 4 different drivers in one night and put all four either on the pole, or outside pole, of their respected heat race. When I came back to the track a few months later as a driver, my luck must have been used up. I drew for eight races in a row and never drew lower than a 55, out of 70 numbers in the box.

Regardless of rather its real or not, drivers will always believe that luck has everything to do with it. But, some people say you make your own luck. Richard Petty said it best when he said, luck is preparation waiting for an opportunity.

So, grab your lucky rabbit's foot, rub the head of a red headed youngster, or find yourself a few four leaf clovers and head to the track, and just see how long your luck holds out, because who knows if its fact or fiction, but if its your turn for good luck, you better be prepared for it.

Donnie Helmly can be heard every Monday night on his show "The Race Report" check him out at www.racereport.com

Have an opinion on this story? Post a message on our Message Board!
or send a letter to the editor!
---