Patrick D. Smith Named Grand Marshall For 2002 Governor's Cup
As we near the date for the most exciting, most prestigious of all the Florida stock car events, thoughts go to last year's spectacular show. The Governor was on hand, and in the wake of the September 11 madness, it was a throughly memorable show.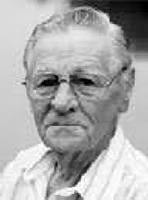 This year Patrick D. Smith of Merritt Island, Florida will be the Grand Marshall for the 37th annual running of the Governor's Cup at New Smyrna Speedway on the evening of November 9th.

Who is Patrick Smith you ask?

The following information was compiled by Smith's daughter:

Patrick Smith is a 1999 inductee into the Florida Artists Hall of Fame, which is the highest and most prestigious cultural honor that can be bestowed upon an individual by the State of Florida.

A native of Mississippi, he holds a B.A.degree and a Master's degree in English from the University of Mississippi. He moved to Florida in 1966, but his ties to Florida go back much longer that that.

In May 2002 Smith was the recipient of the Florida Historical Society's Fay Schweim Award as the "Greatest Living Floridian." The one-time-only award was established to honor the one individual who has contributed the most to Florida in recent history. Smith was cited for the impact his novels have made on Floridians, both natives and newcomers to the state, and for the worldwide acclaim he has received.

Smith is the author of six novels: The River Is Home, The Beginning, Forever Island, Angel City, Allapattah, and A Land Remembered. He is also co-author of the non-fiction book The Last Ride, and author of the non- fiction book In Search of the Russian Bear, which is set in Russia and in Uzbekistan in Middle Asia.

Smith has been nominated three times for the Pulitzer Prize, in 1973 for Forever Island, which was a 1974 selection of the Reader's Digest Condensed Book Club and has been published in 46 countries; in 1978 for Angel City, which was produced as a "Movie of the Week" for the CBS television network and has aired worldwide; and in 1984 for A Land Remembered, which was an Editors' Choice selection of the Year York Times Book Review. In the 2002 The Best of Florida statewide poll taken by Florida Monthly magazine, A Land Remembered was ranked #1 Best Florida Book. The novel also ranked #1 in the 2001 poll.

Smith's lifetime work was nominated for the 1985 Nobel Prize for Literature, and since then he has received five additional nominations.

Previous honors include: Tebeau Prize for A Land Remembered as the Most Outstanding Florida Historical Novel, Florida Historical Society, 1986; Outstanding Author Award, Council for Florida Libraries, 1986; Outstanding Florida Author Award, Space Coast Writer's Guild, 1987; Communications Achievement Award, Toastmasters International, 1987; Environmental Writer's Award, Florida Audubon Society, 1987; FLORIDA TODAY Best Writer Award 1987, 1990, 1992; Medal Of Honor, National Society of Daughters of the American Revolution (highest national award), 1988; Order of the South Award, Southern Academy of Letters, Arts and Sciences (highest literary award), 1996; Florida Ambassador of the Arts Award, Florida Department of State, 1996; the first Florida Cracker Heritage Award, presented for outstanding contributions to Florida pioneer heritage, Florida Cracker Trail Association, 1997; Lifetime Achievement Award, Lee County Reading Festival, Fort Myers 2001.

In 1990, Florida PBS-TV released a documentary, "VISIONS OF NATURE -- Patrick Smith's Florida," which portrays his work as a writer and the extensive "on-the-site" research he has done for his novels. In October 1990 he received the University of Mississippi's Distinguished Alumni Award and was inducted into the University's Alumni Hall of Fame. In 1997, the Florida Historical Society created a new annual award, the Patrick D. Smith Florida Literature Award, in his honor.

Smith made lecture tours in Russia and Middle Asia in 1983 and in 1986 he was the keynote speaker for a 57-nation International Writers Meeting held in Bofia, Bulgaria.

Also the author of numerous short stories, essays and articles, Smith resides with his wife Iris on Merritt Island.

And oh yes I forgot to mention Patrick Smith has a daughter many of you might know.

Her name is Jane Smith.

Of course as it has for the last five years, KARNAC.com will cover all the Governor's Cup news with articles, commentary, and photos.

Have an opinion on this story? Post a message on our Message Board!
<news@karnac.org>or send a letter to the editor!
---