Got News?

SURVEY SAYS!
[an error occurred while processing this directive]


News Archives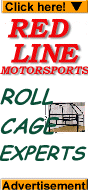 Please Visit Florida Stock Car Racing Sponsors!

Let's Go Racing!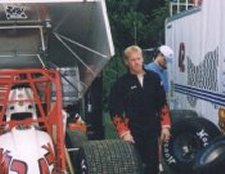 In 1984 the Central Florida racing season opened like so may others, cool and damp. One young man remembers it like it was yesterday. It was the year he would have his first sprint car win. First wins are always etched in stone on
every driver's memory, but when you're only 13; you'll carry that stone for a long time. Sport Allen is not your normal driver, by far. He proved that in the same year at the age of 14. That's when he would become the youngest
qualifier ever for the famous LITTLE 500 at Anderson, Indiana's high-banked quarter mile.

In 1985, young Sport Allen sought to raise the standard by which sprint car drivers were judged on asphalt and dirt. Starting off in a Harry Campbell chassis, Sport was on his way to doing just that. Then a sudden rules change by K&K Insurance, excluded his age group from racing the high powered machines. Luckily, K&K did not control all raceways, but did control most.

At that point, Sport was forced onto a few local speedways thwarting his efforts to further his driving dream. Only able to secure rides for a few major events, Sport trudged along in mediocrity, until 1992. This turned out to be the last year Sport would run with the TBARA asphalt and dirt series.

Finishing 10th in ninety-two's points, Sport would walk away from racing for almost five years. Sport returned to racing in 1997 in what he would describe now as, "the best ride of his life up to that point." Shouldering new pressures and dealing with being a one-man pit crew, Sport moved on at years end forming his current racing alliance with car owner Bucky Milum. In 1998, this partnership propelled Sport back into the winner's circle twice. Driving a Wolfgang chassis into 1999 would bring Sport his current East Bay Raceway crown of "Superman." Breezing to 18 feature wins in 30 races, Sport dominated the famous Gibsonton, Florida 1/3 mile this year. Winning the
points championship going away.


When the call came from Pennsylvania, Sport's first thoughts were, "Take it now, you may never get another chance." But, Sport went onto explain, "I want to race 410s like the World of Outlaws for a living, but this was more of a lateral offer. It was, after all, in the hotbed of racing, Pennsylvania. Great, but, still only another 360 ride. The U.R.C. series in Pennsylvania is a very competitive series, yet I would not be getting the 410
experience or exposure I feel I need at this point."

Sport's friend and fellow competitor, had made a similar move a year earlier. Things had not worked out for him and he had returned to Florida in mid-season. Sport was no longer a boy of 13 behind the wheel, but a man of 28, seasoned and mature, built of a different character than the adrenaline driven young man of his youth. To make this move Sport would surely endanger his position with his current team, but he would also be required to jeopardize a job with one of the nations premier delivery services.

Character is defined as the combination of qualities or features that distinguishes one person from another. Sport Allen has shown his true character. He realizes every decision has its consequences. We all have our dreams, but Sport Allen understands dreams come with a price. The price of saying yes is often too high. If this same offer had presented it's self at any other time in his life, Sport would have jumped at it. As would most sprint car drivers across the country.

Not everything in life has perfect timing. Something's never seem to have their time at all, while others are missed but never known. So remember,
"Change is good, but good changes are even better."

- Bill Green
Host of Short Track USA

Have an opinion on this story? Post a message on our Message Board!
or send a letter to the editor!
---