"I'm noticing a turn of the tide on racing Web sites like Florida's Karnac.com, the gathering place for the most dedicated race fans in the state."

-Orlando Sentinel
IT'S TIME TO RACE!!
Desoto Super Speedway Family Reunion and Awards Banquet
By Tom Blakley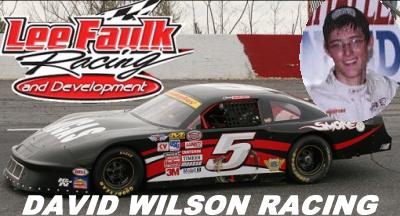 Desoto Super Speedway looked more like a family reunion than an Awards Banquet. There were the many tents set up around the Grandstands and the huge smoker filling the air with that wonderful Hickory BBQ smell.

There were drivers, owners, relatives and John and Camille talking and joking with each other. This was a great day for all of us that contributed to the 2008 Racing Season at Desoto Super Speedway. The food was catered by Woody's BBQ of Bradenton and it was superb, and there was no shortage of it.

These are friendships that we all hope will last a lifetime. While the economy did not help the racing Industry in 2008 we all hope and pray for a better 2009. As John said in his "Thank you" address, "we know 2009 will be tough but we have to stick together and make it through these tough times."

After everyone got to mingle and then eat it was time for the Awards and Trophies. The following is a list of the top 5 drivers from each class for the 2008 season.

The driver who accumulated the most points for each class is the Champion of that class. Congratulation go out to the following Champions and leaders.


David Wilson the Super Late Model Champion for 2008 announced that he will be joining Lee Faulk Racing in North Carolina and has signed on to run 40 races at Speedways like Hickory.

Everyone wishes David much success and we will all be watching and cheering for him in 2009. Flagman Donald Smith gave David Wilson some positive reinforcement when he told him "It is one thing to win a race, but you may be replaced the next week.

DAVID WILSON ANNOUNCED HIS SIGNING WITH LEE FAULK ON THE INSIDE FLORIDA RACING SHOW...click to listen!

It is another thing to be the Champion, it never goes away. Fifty years from now when you come out to visit this track you will always be the Champion for 2008, nobody can take that away from you." Congratulations David Wilson and the Wilson racing Team, you make us proud.

School Bus Figure 8
Driver name Place Points
Robert Coon Champion 254
Ernest Helfrick 2nd 238
James Volk 3rd 226
Mark Jackson 4th 216
Jay Seykora 5th 212

Magic 4's
Alex Patton Champion 806
Jessica Ostrovskis 2nd 802
Brittany Barr 3rd 730
Austin Cavey 4th 650
Mark Bartimac 5th 530

Modified Mini's
Dustin Perez Champion 452
Brian Dorer 2nd 436
Chris Zimmerman 3rd 380
Brad Steger 4th 284
Mike Birk 5th 272

DS Trucks
Charlie Montgomery Champion 592
Stephen Darvalics 2nd 564
Tyler Lau 3rd 464
Danny Anderson 4th 428
Blair Pontious 5th 422

Street Stocks
Greg Krom Champion 1180
James Nanney 2nd 1062
James Brenner 3rd 844
Casey Hall 4th 650
Alex Abbott 5th 578

Pure Stocks
Randy Johnson Champion 1272
Robert Crisp 2nd 1096
Troy Meredith 3rd 948
Chelsea Lau 4th 906
Troy Thiem 5th 724

Rockem Sockem Bombers
Michael Crooks Champion 1290
Steve Elder 2nd 1286
John Stewart 3rd 998
Todd Jacobs 4th 516
Jody Collins 5th 510

Open Wheel Modified
Wayne Jefferson Champion 394
Ralph Bowman 2nd 290
Bryan Rogers 3rd 222
John Shields 4th 172
Pat Nanney 5th 166

Limited Late Model
Dustin Chisholm Champion 1102
Patrick Staropoli 2nd 765
Steve Gill 3rd 649
Joe Winchell 4th 599
Stephen Nasse 5th 572

AACS Super Late Model
David Wilson Champion 1930
David Pollen 2nd 1614
Anthony Campi 3rd 1581
Eugene Anderson 4th 1494
Robert Yoho 5th 1415


Have an opinion on this story? Post a message on The Real Racin USA Florida Fan Message Board! or Email KARNACto send a letter to the editor!
---